At a mere $15.00 per 12 ounce bag, Ithaca, NY based Gimme! Coffee is proud to offer you …
…. FRACTIVIST BLEND COFFEE
You cannot make this up.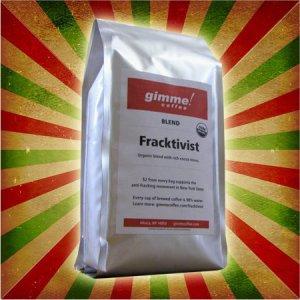 They will donate $2 of every bag sold to anti-fracking groups in New York. Why? Because they just know fracking wrecks our water supplies (hint to my readers: go to the EPA and to the PA State DEP to see evidence) and of course coffee is mostly water. My comments are withheld. It is, remember, a Sunday. And it's Lent.
Fractivist blend. Where's Naomi Klein when you need her?